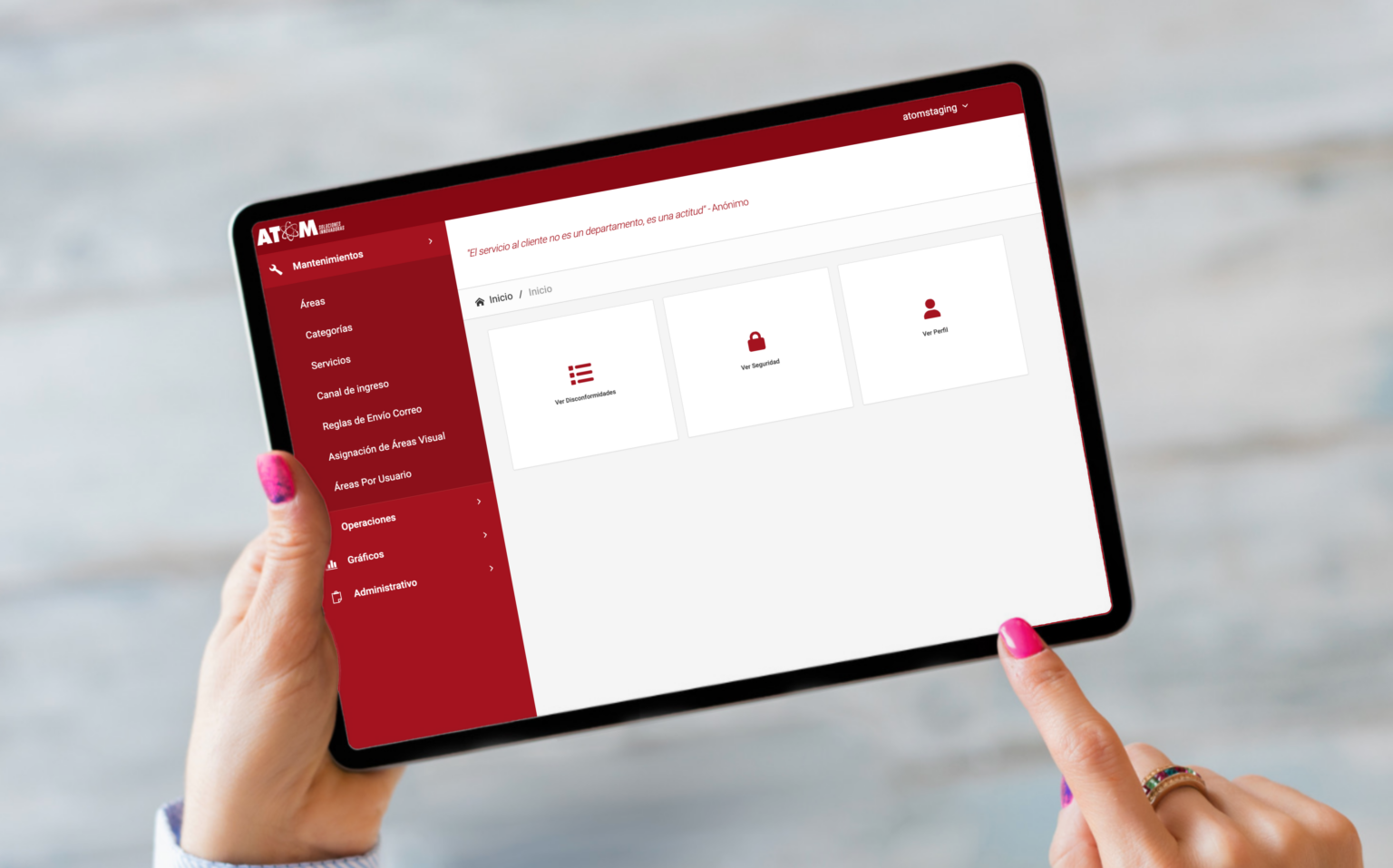 Our complaints and grievances management tool can help your company effectively manage customer complaints."
"This dissatisfaction system is a tool that will allow you to effectively manage incidents, claims or suggestions that arise in your organization."
"With an adequate dissatisfaction system, you can improve the quality of your products or services, as well as the satisfaction of your customers and the productivity of your team. Consult with our advisors for a personalized quote for your needs.
Main features of the system 
It is a security system for large companies.
It has different input channels.
Integration API with other tools.
It has a user-friendly configuration.
It is customized according to your company's brand identity.
Your team will receive training on the use of the system.
The system offers automatic assignments by department or to the person in charge of the area.
Security in the system
Our security system has computer protection to protect data from both your company and your customers. It also allows you to assign roles and permissions to each user, giving you greater control over access to information. It also integrates with Active Directory, making it easier to manage user accounts and authentication in the system.
Interfaz personalizable
The interface of our system is easy to use, allowing your team to start working with it from day one. In addition, we offer a customizable look & feel so you can adapt the system to your company's corporate image and preferences.
Sistema ON-PREMISE
We offer an ON-PREMISE system, which means that it is installed on your company's servers, providing greater control and security over your data. In addition, we have no user limits, which allows you to create as many accounts as you need without additional costs. This way you can take full advantage of the system's functionalities and improve your team's productivity.
Integration API with other tools.
You will be able to connect our complaint system with other tools that you use in your company. With this function, you can further improve the response of your complaints and obtain better results in less time.
Task and assignment automation.
The system allows you to automatically assign tasks and activities by department or area/department manager. This gives you greater control over the activities performed in your company, ensuring that tasks are assigned to the right people at the right time. You can also monitor the status and progress of these.
Professional accompaniment
We offer a training service so that you can get the most out of the system.
Adaptation to your needs.
Our system adapts to the characteristics and processes of your company, with the possibility of modifying input data according to your needs.
Integration systems
Integration systems, it has an excellent integration system, including the possibility of a physical tablet panel.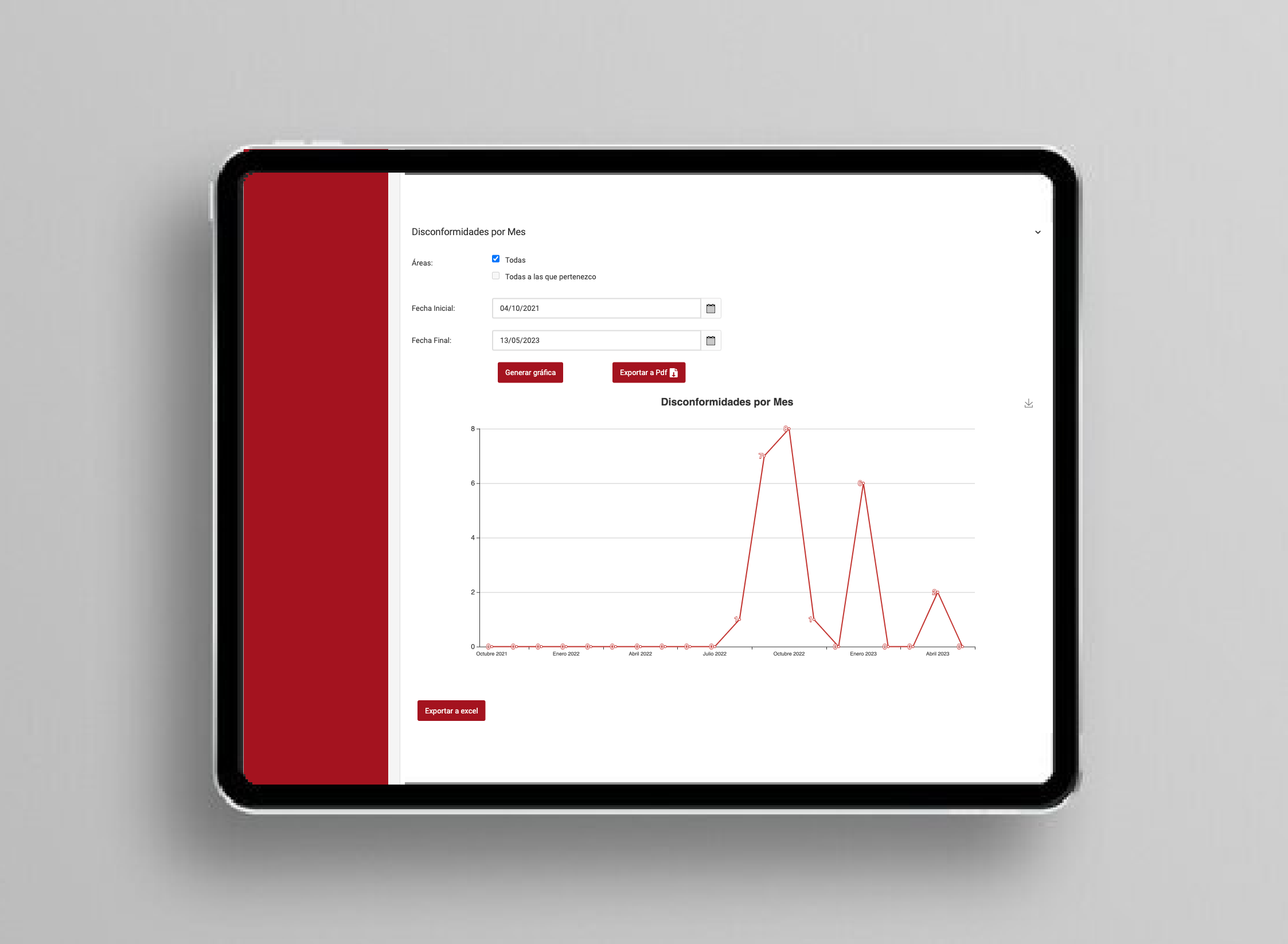 Our system has an Analytics service with which you can:
View complaints in customized time periods, making it easier to identify trends, causes and areas for improvement.

Export data and complaint reports to PDF, Excel or any other format, to share with other departments or agents involved in problem resolution.

Create graphs that visualize key performance indicators such as the number, type, channel, response time and satisfaction of complaints, which helps evaluate the impact and effectiveness of actions taken.
Inquire today about the system and offer your company a better service