Essential Costa Rica, our commitment to excellence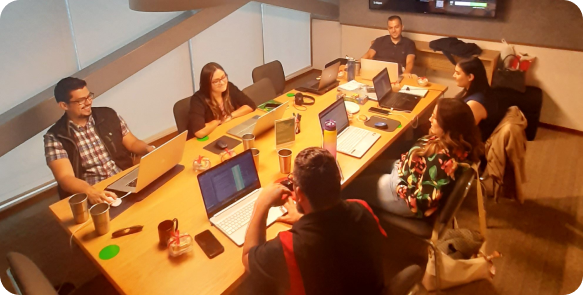 Essential Costa Rica:
Costa Rica is a small country with very talented, specialized, ingenious and warm people. At ATOM Solutions we have a commitment to Costa Rican society, which is why part of our strategy is to bring remote jobs outside the capital to influence the development of the communities where our collaborators live.
We want to tell our story and provide a bridge to foreign companies that want to be part of our strategy, and what better way to do it than with the support of the Country Brand, where seriousness, responsibility and reliability for investing and doing business is the basis of its values, as well as the sympathy, warmth, inventiveness and modernity of Costa Ricans.
Values represented by Esencial Costa Rica.
Sustainability
We are committed to meeting the current needs of our company, striving to maintain a balance between optimal environmental, social and financial management.
Excellence
Our services offer an added value that makes them special and unique, where the creativity, talent, and specialization of our team guarantees you attention with great features of excellence.
Innovation
We experience a continuous transformation with the aim of constantly improving the service to our customers.
Citizen
Linkage The staff of ATOM Solutions is completely Costa Rican, and the services we offer are executed from national territory.
Some of our clients are located in:

Costa Rica
Nicaragua
Ecuador

Honduras

El Salvador

Guatemala

Panamá

R. Dominicana

Isla Cayman